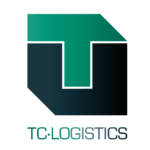 Thank you for your message!
We have received your request successfully.
Our team will contact you very soon. We will contact you to find out more information about your products.
Let us offer you an accurate quote.
Start again
We are Accredited (UVNOM099)
In TC·LOGISTICS we are accredited and approved by the Mexican Accreditation Entity (Entidad Mexicana de Acreditación - EMA by its Spanish acronym) and the General Management of Standards (Dirección General de Normas - DGN by its Spanish acronym).
Authorized as an Accredited Verification Unit (Unidad de Verificación Acreditada - UVA by its Spanish acronym) to evaluate and verify the compliance of Commercial Information in the labeling of both domestic and imported products according to what is established in the Official Mexican Standards in force.
Regulatory Entities Involved
We will guide you step by step to help you with the verification and compliance with the Commercial Information in the labeling of all your products. A good verification job will provide you peace of mind and will protect you with the appropriate authorities.